The best portfolio and dividend tracker
Automatically track price, performance and dividends from 240,000+ global stocks, crypto, ETFs and funds. Add cash accounts and property to get the full picture of your portfolio – all in one place.
Sign up for free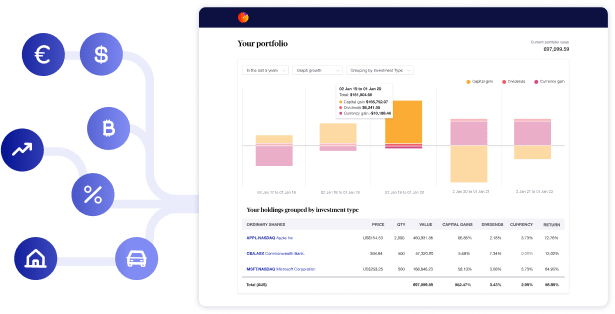 See the best portfolio tracker in action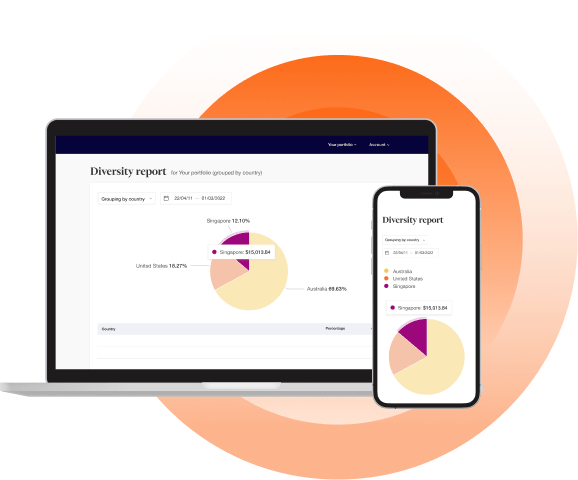 See your diversification
Get deeper insights into your portfolio by exploring your asset allocation and diversification with the Diversity Report.
View pricing plans
Your security matters to us
Our security standards follow best practice. We are regularly independently audited, encrypt everything sent between you and our servers and offer 2-factor authentication.
Don't just take our word for it
Over 300,000+ investors track their investments with Sharesight. Here's what a few of them have to say:
Start tracking your performance for free
Track up to 10 holdings. No credit card needed.
Sign up for free